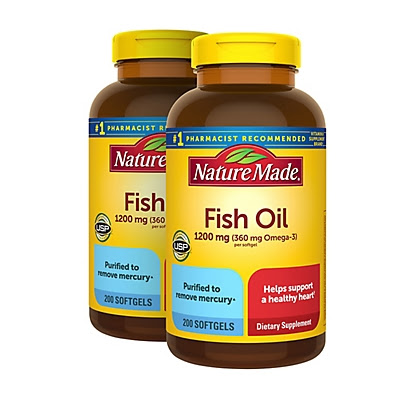 Online shopping was already a trend to be reckoned with. Will this virus make it even moreso?
I wrote before about buying glasses online, and many readers chimed in with their recommendations. I had hesitated to buy glasses online, thinking - incorrectly - the the selection would be poor, the prices "too good to be true" and the glasses would make me go blind. Well, the very first pair I tried on, were a revelation.
We had been putting off buying glasses online because, well, let's face it - finding the right website, logging on, parsing it out, figuring out what works and so on and so forth, takes time. And many online shopping sites are a pain-in-the-ass to use, too - slow to load, with layers of confusing screens - which may be by design,
which is the subject of my next posting
.
But since we can't really go to the store, it gave us the incentive to shop online. And we'll likely never go back, either.
Like most Americans - particularly older ones - we take some supplements. Fiber capsules are a daily requirement for me, to avoid a diverticulitis flare-up. I usually buy these at the wholesale club, on sale with a coupon (yea, I know, coupons - I hate 'em!). But going to the wholesale club is out of the question, and let's face it, a major hassle. So try their online site, right? I look online, and with BJ's, they offer lower prices at the club than online. An $8.99 bottle of vitamins is $11.99 if you order line, plus shipping. The prices are, well, not very great.

Our vegan cardiologist GP doctor says we should take fish oil capsules (I presume he takes the vegan variety). So we buy those as well. Cheaper to buy a piece of smoked salmon, quite frankly! But supposedly fish oil is what keeps those Japanese alive so long, so we take that as well.
So we start searching online. Healthwarehouse, where I get my allopurinol prescription filled, has non-prescription medicines as well, but the prices are "meh". They also suffer from what a lot of other "discount vitamin" places suffer from - too much selection. If I want to buy glucosamine, why do I need to select from sixty-one possible brands, bottle sizes, and types? That was one advantage of the wholesale club - they had three to select from, period. Sometimes too much choice is worse that too little.
By the way, that is one little trick of the vitamin and medicine business. Two bottles appear to be the same - and one is $6.99 and the other is $15.99. But one contains 60 capsules and the other has 300 capsules in the same sized bottle! This makes it hard to compare prices at the store. Online, even worse, as you can only sort by "price - low to high" which will show a $3 bottle which has five pills in it, which is, of course, no bargain.
You would think the larger the size, the cheaper the cost - right? Buy in bulk and save! But on one site, at least, the smallest bottle (120 capsules) is the most expensive at $14.95, while the largest bottle (360 capsules) is the cheaper at $35.95, but the mid-size of 240 capsules is actually the best value at $21.94. It makes no freaking sense. Throw in capsule size (1000 mg, 1200mg, 2000mg) and you've got a lot of variables to consider and juggle to figure out the best value.
It gets confusing, to say the least. But I think one way to avoid confusion is to search online for one product at a time, and then compare prices, sizes, dosages, and figure out who has the best deal. Odds are, it ain't Amazon, or so I thought. Amazon is a lot easier to search, and does provide prices and price per pill - which is a start. So far, I am finding competitive prices there. eBay is a wash - people selling sample packs at low prices, but the price per pill is like a dollar. Like anything else, you have to be careful, lest you buy that
$500 jar of mayonnaise on Amazon
.
But it isn't just Amazon. I saw the bicycle I bought at WalMart for $150 for sale on eBay for $700. Mark's $89 "Margaritaville Special" bike is for sale all day on eBay for $170 or more.
Nice work if you can get it.
Generally speaking, you can find better prices on Amazon and even better on eBay - many of the merchants are small businesses using these "platforms" as an online store. Many are in China. But when you are looking for a commodity item, particularly a brand-name item, it gets harder to find scandalously low prices, as these sellers are just
re-selling the same merchandise
and have the same margins to deal with.
I saw what appeared to be a good deal on eBay for two bottles of "Kirkland" glucosamine/chondrotin for $44. But then when I searched the Costco site, I realized that they were $12 a bottle there.
I got snookered once in the chair mat deal
- someone is very clever to buy things at Costco and then have them shipped directly to eBay customers.
Nice work if you can get it.
But the Costco price is attractive - 4 cents a pill, when most places are charging ten cents or more.
Costco will let you buy online without "joining" but you may end up paying more (5% according to some sites) and the prices online may not be as attractive as at the club. Speaking clubs, I tried BJ's online, but their app is clumsy, the website hard to navigate, and their reliance on "coupons" is maddening. Today, they use "clipless coupons" to fight the Corona Virus - but not all coupons work online, and as is typical of BJ's, the coupons for brand-name products don't bring the price down lower to the store brands.
Sadly, so many of the "Vitamins R Us!" type sites offer "coupons" at checkout, and want you to sign up for more offers, join the frequent flyer club, etc. No one, it seems, just offers product for cash, with fixed prices for everyone. What's worse, if you sign up for "VitaminTowne" you get endless e-mails with coupons and "bargains!" and each one has the "unsubscribe" in the tiniest little letters, in off-white, at the bottom of the page.
I tried the various Vitamin sites, but the prices seemed kind of mediocre, the sites hard to load and navigate, and the reliance on "sales" and "BOGOs" and coupons told me that there were no real bargains to be had.
I went back to the BJ's site and realized that
some of the items they had
had pretty decent prices. Even without the "coupons" and at their online prices, they were still cheaper than Amazon, eBay, Vitaminplanet, and, for the most part, Costco.
That is the only problem with shopping online - it is tedious. And yes, that is why people go to Amazon for everything and never look at prices - they like the one-click convenience. Perusing dozens of online shops and websites is kind of tiresome, and of course, each one wants to drag you in and hopes that you will be "loyal" to their site and stop looking elsewhere - hence the introductory coupons and loyalty rewards programs. It really is no different than brick and mortar.
On the other hand, one need not do this all at once - each day, try out a different site, until you get a feel for the best deals.
What I am realizing is that some things at certain stores (physical or online) are good bargains, but others are not. If you do all your shopping at Store X, they might lose money on one item, but make it up on others. For example, I was chagrined to see that the price of Glucosamine/Chondroitin was double at BJ's Wholesale (where I had been buying it) compared to Costco (and a reader, as I recall, informed me of this a long time ago). I bought it there because it was convenient, and assumed the "warehouse pricing" was reasonable, although $24.99 a bottle seemed kind of steep (particularly compared to $12.95 a bottle at Costco, free shipping!).
Of course, some things are "warehouse only" - such as fiber capsules - at Costco. Why, I don't know. So maybe I have to parse this even further, buying one supplement at one source, and another somewhere else. Oddly enough, these fiber capsules are sold "club only" but are available from 3rd party sellers on both Amazon and eBay - so maybe these resellers are doing good deeds. Note also that many 3rd party sellers online are re-selling things you can buy at Sam's Club (Member's Mark brand).
I suspect that a lot of people, staying home, finally have the time in the day to do this, too!
So, what did I end up doing? I bought the cheapest items at BJ's and the cheapest items at Costco. No better bargains on Amazon or eBay or the "Vitaminosity" websites. Oddly enough, BJ's shipped the products
within the hour
(on a Saturday no less!) but for some reason put a hold for the entire amount on my credit card, and then did four more holds, as they subdivided up the shipment four times. Hopefully they reconcile these holds and don't double or triple-charge me. Something to bear in mind if you are using a debit card and don't have a large balance on it! Costco sent me a confirmation, but so far, no shipping information.
Amazon? I think they are overwhelmed, I ordered
a set of Oggi canisters
for the camper a week ago, and they are saying they will arrive by April 27th (fast and free delivery!). I guess the labor unions have found their opportunity to strike, if you'll pardon the pun. Poor Bezos! Now he knows what it feels like to be General Motors!
UPDATE: I ordered the pills on Saturday night from BJ's and they shipped them
that night
. Two boxes arrived today (Tuesday) with a third scheduled for tomorrow. Costco says they have "received my order" - no word on shipping. Amazon is still on track for an April 27th delivery of things I ordered back in March! So far, BJ's is winning the vitamin wars - an outcome I did not expect!